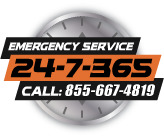 Annual Service Plans
Schedule a Tune Up, Oil Change, or Checkup & Inspection for Proper Operation
Don't wait until the Power goes out to find out that your generator doesn't work!!!
If you own a Generac generator, Please remember to perform routine maintenance as outlined in your owner's manual.
Most people don't realize their generator is not working until the power goes out. Your Generac generator should be serviced by an authorized Generac service technician once a year to make sure it will work without fail when the power goes out.
---
Toll Free: 855-667-4819 • Local: 860-667-4819

Call today to learn more about our two Preventative Maintenance levels of service.

We also perform warranty service work on your standby Generac generator at no cost to the homeowner - all warranty work is billed directly to Generac, call for details.
---
| | |
| --- | --- |
| | Be careful not to VOID your factory warranty. Have your Generac generator serviced annually. |
---
| | |
| --- | --- |
| Will your generator start during the next power outage? | |
It is recommended that you check your generator in the spring and/or the fall. CT Generator Repair has 2 annual plans to choose from (it is highly recommended that either plan has to be done at least once per year). See below for an outline of the level 1 basic, and the level 2 premium maintenance plans we offer.
| | | |
| --- | --- | --- |
| Service | Level 1: Basic Maintenance | Level 2: Premium Maintenance |
| Check generator kW ratings along with model and serial numbers for factory warranties and recalls. | | |
| Visually inspect and check generator for proper operation | | |
| Change oil and oil filter | | |
| Change air filter | | |
| Change spark plugs | | |
| Visually inspect fuel lines, propane tanks and gas meter - check pressure if needed | | |
| Check generator for proper voltage output | | |
| Test run generator (not under load) | | |
| Check battery life and battery connections | | |
| Check voltage regulator on generator | | |
| Review clock for proper date and time (current date and time) | | |
| Review generator exercise time and date with customer | | |
| Advise customer of any potential problems or concerns | | |
| Clean out and remove any debris including rodents and/or rodent nesting | | |
| Inspect all wiring connections for corrosion, clean and tighten if needed | | |
| Check and adjust engine valves if needed | | |
| Check battery for proper charging voltage | | |
| Start generator and transfer load | | |
| Inspect fuel lines L.P. and N.G. | | |
| Check automatic transfer switch for proper operation | | |
| Check load on generator | | |