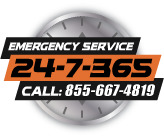 Why Choose Us?
Most Recent Satisfied Customers
Licensed by the state of Connecticut Dept. of Consumer Protection CT License #103530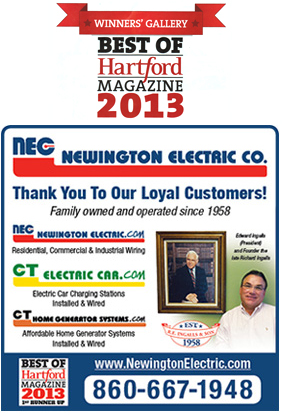 Schedule a Non-Emergency Service Call, Preventive Maintenance or Non-Emergency Repair
Why Choose CT Generator Repair?
Because we are factory authorized to perform Generac service, repair, and warranty services.
We are an Authorized Generac Power Systems Elite Dealer, certified for sales and service for the state of Connecticut. We have technicians specifically trained and certified for Generac generator in field repairs, and use only factory authorized original replacement parts. We are certified by Generac Power Systems to perform Factory recalls, warranty and repairs, and these areas of service are our specialty. If in field repairs cannot be performed, we have an in house repair facility for any major work.
---
| | |
| --- | --- |
| Only authorized, certified technicians can perform warranty maintenance. CT Generator Repair is a certified Generac Elite Dealer, fully authorized for warrany service of your Generac generator. | |
---
| | |
| --- | --- |
| Will your generator start properly during the next power outage? | |
---
CT Generator Repair is a division of
Connecticut Home Generator Systems.
Proudly owned and operated by


Newington Electric Company is a 50 year old CT electrical contractor
CT Generator Repair is a CT based electrical company certified by Generac Power Systems to perform installations, factory warranty work, factory repairs and factory recall work. All factory warranty and recall work is billed directly to Generac at no cost to the homeowner. Have peace of mind knowing your generac generator has been serviced by a certified technician and is operating properly. We offer same day statewide emergency service and maintain a fleet of fully stocked service vehicles for on-site repairs. We have an in-house repair facility staffed by authorized repair technicians and offer pick-up and delivery service for both portable and permanent generators. We are licensed by the State of CT Consumer Protection and licensed by the State of CT Trade Licensing Board.
CT Home Generator Systems Credentials:
Authorized Generac power systems Sales and Service
Generac Power systems Elite Dealer for the State Of Connecticut
Trained and certified Generac generator technicians
Factory authorized original replacement Parts from Generac generators
Certified by Generac Power Systems to perform Factory recalls, Warranty and repairs.
Trained certified repair technicians to preform IN FIELD REPAIRS
Specializing in maintence repairs and warranty work
In house repair facility for major repairs and in house warranty work
24 hr. emergency service
Fleet of well stocked generac service vehicles