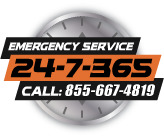 News
Schedule a Tune Up, Oil Change, or Checkup & Inspection for Proper Operation
Newington Electric / CT Home Generator Systems receives national attention for specialized division-
Thursday, December 13, 2012
(Newington, Connecticut) - December 13, 2012 - Newington Electric has a history that dates back more than five decades in CT. However, in 2011 the company identified the need to evolve with changing demands, forming the division CT Home Generator Systems. Now this CT Company is being recognized as a model for other companies across the COUNTRY. Recently, Generac, one of the largest generator manufacturers in the US, conducted a case study showcasing the success of CT Home Generator Systems in an article on the Generac website.
"We were so pleased to be recognized by a company as high-profile as Generac," said Ed Ingalls, Owner of CT Home Generator Systems. "This article is something that was viewed by countless people in our industry."
CT Home Generator Systems, and Newington Electric before it, has been selling Generac products for more than 20 years. But the volume of calls the company received after the October 2011 surprise storm was truly unprecedented. In the wake of that event, Newington Electric saw an opportunity to provide a specialized service dealing only with generators.
In the article, Ingalls states: "In the first nine months, sales took off. Our air-cooled generator sales were close to $500,000- and that doesn't include the larger liquid-cooled models we've also been selling. The growth in our business has been huge."
CT Home Generator Systems is a full line dealer for GENERAC residential and commercial standby products AS WELL AS A FULL LINE OR PORTABLES . Ingalls notes, the company specializes in backup power and knows every aspect of it. The company offers the full range of Generac portable and automatic home standby models. CT Home Generator maintains a LARGE inventory of BOTH AUTOMATIC STANDBY AND PORTABLE GENERATORS
Beyond appearing on the Generac website, the case study has been used in the various meetings and seminars Generac holds across the country. Generac has identified CT Home Generator Systems as a role model for others to follow WHEN formatting their businesses.
Important to note, it would have been difficult for the new company to achieve such fast success without the foundation of parent company Newington Electric, a second-generation family business. CT Home Generator is now the largest installation contractor in the state of CT for residential standby generators.
The reasons to invest in a generator remain numerous, especially after the recent reminder of Hurricane Sandy. Generators offer independence, make your home livable, and protect your family in the event of power loss, they also ensure no loss of use of critical home medical equipment. CT Home Generator Systems prides itself on providing quality service from licensed GENERATOR TECHNICIANS . The company is also committed to offering a custom solution that fits the budget of any homeowner, including turnkey installations with all gas hook ups including gas piping natural gas and propane.
"Also important to point out, we are qualified to preform factory warrantee work for Generac and we are able to bill Generac directly for all warrantee work and repairs," said Ingalls. "We ARE UNIQUE in that we have an in house repair facility with trained certified Generac technicians to preform factory warrantee repairs and major overhauls and we are listed on the Generac website as an elite dealer."
Connecticut Home Generator Systems offers 24-hour service. Maintenance can be scheduled by calling 860.667.4819. The company is also online at www.cthomegeneratorsystems.com
Newington Electric Company (NEC) is the parent company of Connecticut Home Generator Systems. NEC offers statewide electrical contracting services specializing in commercial and residential electrical service and repairs. The company is a second-generation company started in 1958 by Richard Ingalls and is now owned and operated by his son Edward Ingalls. NEC is State licensed and registered with the State of Connecticut and Department of Consumer Protection.
Generac, one of the largest generator manufacturers in the US, conducted a case study showcasing the success of CT Home Generator Systems in an article on the Generac website. "We were so pleased to be recognized by a company as high-profile as Generac," said Ed Ingalls, Owner of CT Home Generator Systems. "This article is something that was viewed by countless people in our industry."
Back to News