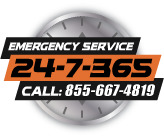 Schedule a Tune Up, Oil Change, or Checkup & Inspection for Proper Operation
FAST, AFFORDABLE, SAME DAY EMERGENCY
SERVICE ANYWHERE IN CONNECTICUT
(For emergency service, please do not send emails)
LOCAL: (860) 667-4819 • Toll Free (855) 667-4819


---
Specializing in factory warranty service and repair for Generac Generators. We don't care who installed it!! If it's a Generac, we will service it.
| | |
| --- | --- |
| | CT GENERATOR REPAIR IS AN AUTHORIZED TECHNICIAN FOR GENERAC POWER SYSTEMS. |
---

Please be advised that ONLY Authorized, Certified generac technicians can perform factory warranty repairs and maintenance to Generac generators.
We have fully stocked vans for on-site service, repairs, and factory warranty work.
Pickup and Delivery Service • In-house repair facility for major repairs and factory recall work
If you own a Generac generator, Please remember to perform routine maintenance as outlined in your owner's manual.
---
Most people don't realize their generator is not working until the power goes out.

Your Generac generator should be serviced by an authorized Generac service technician once a year to make sure it will work without fail when the power goes out.
---
Annual scheduled maintenance on your
automatic standby generator assures:
✓ Keep your factory warranty intact

✓ Guarantees your generator will start when the power goes out

✓ Peace of mind knowing your generator is operating properly
---
You can quickly and easily check the maintenance status of your Generac generator. Indicator lights are located
on the side of all Generac standby generators. Check the control panel to view your generators status:
---
As featured on: